What is Cold Emailing, And Does It Work In 2023?
Posted byAkashon03 02 2022. 0 Comments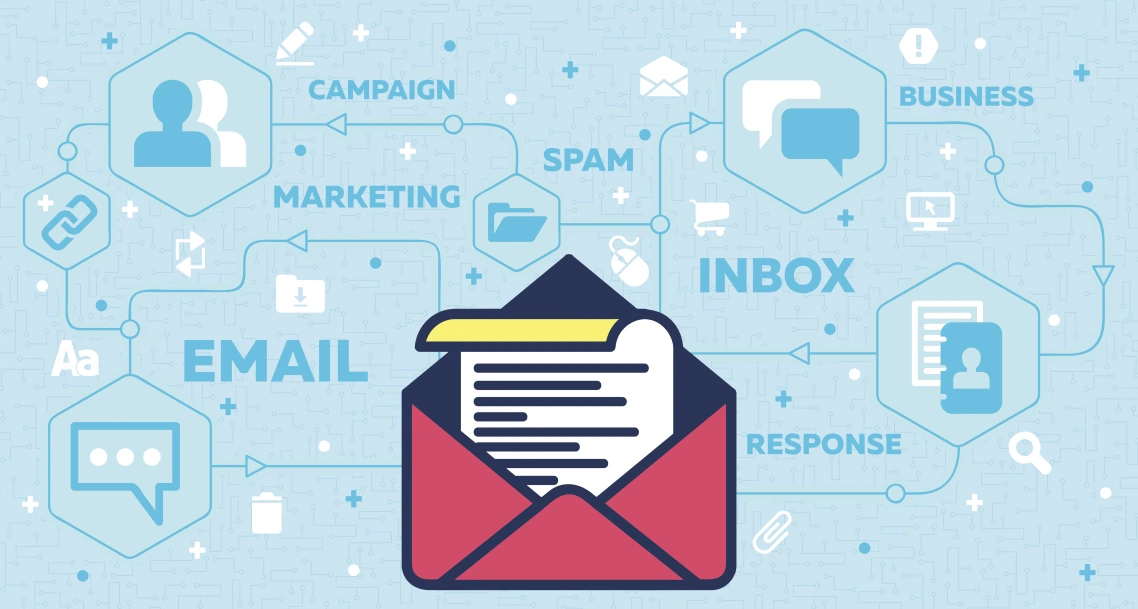 A cold email Service is able to start without the recipient's consent or previous contact with the help of a Bulk email service provider. A cold email is similar to a cold phone call in several ways; it's only less invasive. This suggests that both the sender and the receiver nearly uniformly prefer it. In a nutshell, cold emailing is when you send an email to someone you don't know for no apparent cause. Often, sending cold emails by an SMTP service provider isn't just about sales; there are so many best ways to start a cold email scenario that we can see and hear in our daily lives.
It's a great strategy to blow up your business and make potential customers aware of the utility of your offer's products and SMTP relay service. It's more like a hit-or-miss strategy. People would either be really intrigued by it, which would be the bull's eye for you, or they could just completely skip it when it shows up in their mailbox. Therefore, although it is a good strategy, you must not depend on a Bulk email server fully as it is not foolproof. But you never know unless you try it out. Some say that it's an outdated practice, but some believe that it's the oldest, most effective trick in the book. So does cold emailing work in 2022? Read ahead to find out.
Why send cold emails even in 2022/2023?
Let's start with the basics. The benefits of cold emails are still a thing in 2022, and they're quite powerful. They are not, however, spam which is often what they tend to get labeled as. After all, spam started as a result of the misuse of how to draft a cold email. To get the suggestion for writing a cold email, you need a bulk email service provider or cold email companies like SMTPGET.
So, it all comes down to a marketer's choices: From determining between a plethora of email marketing tools to implementing sensible strategies for creating an email list, here are some ways to make cold emails useful:
Making a compelling deal that entices people to sign up in the first place.

Providing a customized message to the recipient that will instantly grab their attention.

Being up to date and important. Offering a product or service that is in tune with the changing circumstances will increase the recipient's chances of actually opening and reading your mail.

Providing a means of escape (i.e., an unsubscribe button right where subscribers can see it).
Cold emails are popular for various reasons, but two, particularly, make them worthwhile: Brilliant networking and a slew of new leads. But you have to also find what is the best subject lines for cold emails to make them more productive.
Networking:
Marketers will reach out to prospects through how to write cold emails that get responses and connect them to the brand's offerings, deals, and everything else related to the brand that may be of interest to them. It doesn't have to be an email copied and pasted from the business plan files. It might be a "get to know the brand" email that piques the prospect's curiosity in meeting you and beginning a discussion.
Generation of leads:
Each cold email has the ability to create a lead who admires your writing style and wants to learn more about you. This lead will gradually progress deeper down the funnel until a sales representative can approach it.
Overall, cold emails are essential and can help a company grow if the marketer in charge follows best practices and encourages subscribers to opt out in a manner that is obvious in the text.
Alternatively, there is a possibility for your bulk email service to be labeled as spam, which may have a larger adverse effect on your deliverability rates than you would expect.
Tips to make your bulk cold email stand out and get a favorable response from your recipient:
1. Catchy Subject Line for the cold email marketing campaign
The first point of contact is the subject line. This is the first look at what the organization has to sell. And, finally, the first thing that can decide whether the cold email plan works or fails. Having a catchy subject line that will make the recipient of your bulk email services open and read your mail will make all the difference.
Honestly, the odds are not in your favor. It is tough to stand out in someone's inbox filled with thousands of other emails, especially when your email is unsolicited. Therefore, having a well-thought-out catchy subject is your best chance of getting your email noticed.
2. Short and Crisp Body
Since we're talking about a cold text, keep it short, to the point, and free of distracting color trends. Since people's attention spans are shortening by the day, you need to entice prospects by hooking them. As a consequence, make sure to keep it clear but enjoyable at the same time. Begin by giving an introduction. What's your given name? What is the name of your company? What does it do for someone who may be relevant to your prospect, or does cold emailing work? Have a brief sentence in the company's mission statement. Now it's time to state your goal. Why are you sending this guy an email? Why will they need your services rather than those of a competitor? How does the intent of your email represent your mission statement? Finally, thank them and let them know how they can contact you if they are involved in your bid.
3. Personalization can go a long way
Personalization is also essential in this case. It's no longer appropriate to begin an email with "Hey Client," a generic "Hello," or the old-fashioned "Dear Sir/Madam." Often have the prospect's name in the body copy and an aspect that will pique the prospect's attention in the subject line and the body of the cold email. 
4. Following Up Is More important than you think
In this world, getting the deal completed without following up with the individual a few times is unavoidable. People nowadays ingest so much information that they have a limited memory span for all they've seen online. Emails are no different. That is why we need follow-ups. One can automate their follow-up with requirements and automate it thanks to modern-day cold emailing software.